the other day we saw a bentley parked in the movie theater garage structure. the $200,000+ car spawned a conversation about what cars we'd purchase if we had the means. this made me think about the ever growing list of cars i've dreamed of. if i had the means, i'd start with this list, and then work towards those ultra exotics that are ridiculously priced since they're hand built by virgin daughters of royal lineage, or unicorns.
vw superbeetle (1970's)

my mom had a 70's beetle, and says that she used to drive me around in this car when i was crying as a baby. the engine sound and vibrations apparently put me right to sleep. i've loved these cars ever since.
honda crx si (1988-1991)

this small car had two seats, a decent amount of trunk space, and a whopping 125hp engine. that was quite a bit back in the late 80's early 90's. heck, for this size car that's still not bad. my friend's mom had one. sometimes we'd run quick errands, and i'd sit in the back where there were no seats or seat belts. i used to dream of someday owning my own zippy little crx.
honda civic si hatchback (1992-1995)

yes, i admit that i went through a rice rocket phase, and this is the car that got me into it. the previous model was boxy and hard edged. when this revision came out, i was hypnotized by the curvy lines and sleek aerodynamics. a few friends were lucky enough to get their hands on hatchbacks like this one, and i was jealous of every second.
porsche 944 turbo (1985-1991)

i've heard people say that the 944 porsche is the 'poor man's porsche', which may be true. but when have i ever listened to the opinions of others? front engine, turbocharged, rear-wheel drive, and hatchback. sounds like a winner in my book. this is the first car with pop-up lights that caught my eye.
toyota mr2 turbo (1989-1999)

toyota's mister two was the car that got away. when i was searching for a car out of college, i was looking at mr2's and preludes. the preludes were more abundant, therefore i was able to buy one easier. but if i could have gone back and done it again who knows what would have happened. a 200hp engine (mid mounted) in a small 2 seater is right up my alley.
vw corrado vr6 (1988-1996)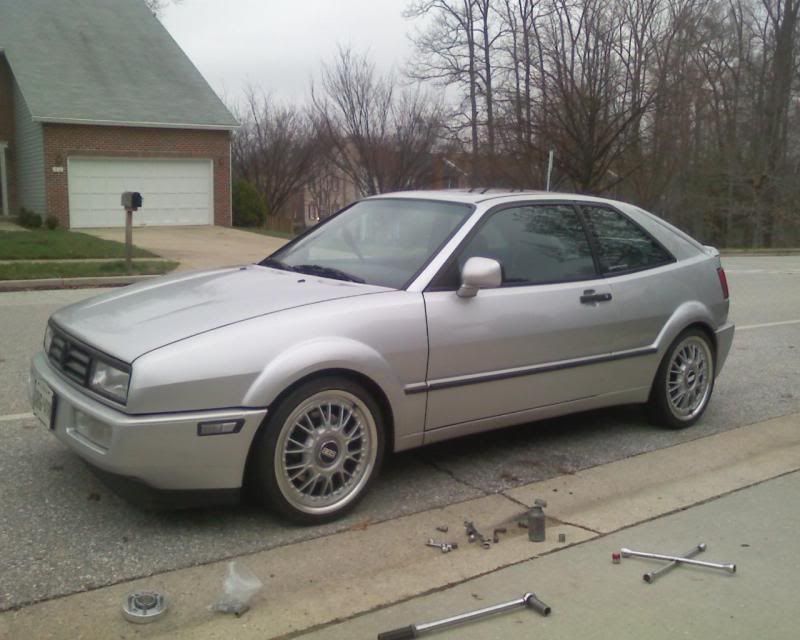 by now you can see that i've got a thing for hatchback cars. when i first saw the corrado i was in love. it had everything i want: large engine, small car, hatchback style. but the bold lines and straight edges on the corrado made it just that much more alluring to me. i've never driven a vr6 corrado, only the v60 (4 cylnder turbo) edition. i wanted to buy this car when i graduated college, but my budget just wasn't big enough.
honda prelude vtec (1994)

This is the car i bought (not this picture) when i graduated college. a 1994 honda prelude vtec in seafoam green with black leather interior. i paid $8,000 and became the 3rd owner of this 190horsepower honda. deceptively this is a coupe, and not a hatchback.
toyota supra twin turbo (1993-2002)
the supra was toyota's bragging rights in the 90's. 320 turbocharged horses under the hood with a targa top and one of the few large spoilers that i'd be caught driving with. the beauty of this car was it's potential. the 320hp engine could easily be tuned to 500hp. i've seen this car break the 1,000hp mark many times. along with the sleek and sexy lines of the body, all these reasons made me lust over this car.
mazda rx7 (1992-2002)

this sexy car has a very unique characteristic, rotary engine. in fact i believe this came with a turbocharged dual rotary engine, which is a pretty slick concept. that's just a little something extra exotic about this japanese exotic.
audi s4 b5 (1997-2002)

my friend adam had a b5 audi s4, this twin turbo v6 with all-wheel-drive machine was most enjoyable, boy i wanted one for myself. i've got an obvious affinity towards turbocharged cars (though i have never owned one), but turbo+awd is a for sure love affair. this is one of the few 4dr sedans that i've ever wanted to own.
BMW M3 e36 (1992-1999)

the m3 holds an iconic european muscle status in my book. the rectangular lines and agressive curves are subtle enough to show that this car means business, and it's not overly in your face. i driven the 2dr and the 4dr, the one word that came to mind was 'beef'. this car doesn't try to manhandle the road, it glides over the pavement like a strong and agile hockey player.
porsche 993 turbo (1995-1998)
somewhere along the road my tastes turned expensive, and this is the leader of expensive car taste on my list of car lust. the classic look of porsche's 911 has always turned my head. the dynamics of the 911 are amazing, with a low center of gravity and a rear mounted engine the handling is superior. not to mention 400hp and a classic three diff awd system, delicious!
nissan skyline r34(1998-2003)

this was more like a fantasy automobile to me. a big inline six with two turbocharges and all wheel drive transmission, this non-usa nissan left westerners drooling. i did visit tokyo in 2003, and saw my share of skylines. that's probably the closest i'll get. regardless this car set the standard for years in europe and asia, and blew away competition in the west. i've seen 1-2 right hand drive skyline r34's in california and boy are they sexy.
mini cooper s (2003)
i bought a used mini cooper s (actual pic of my car above) with all the fixin's a few years back. navigation, cold weather package, and sport package made my mini top knotch. the supercharged engine used to whine it's high pitched tone when the rmp's raised up past 3,000. parking was great in the city, and no car has better seat heaters that the mini. this car handled great!
vw r32 (2004)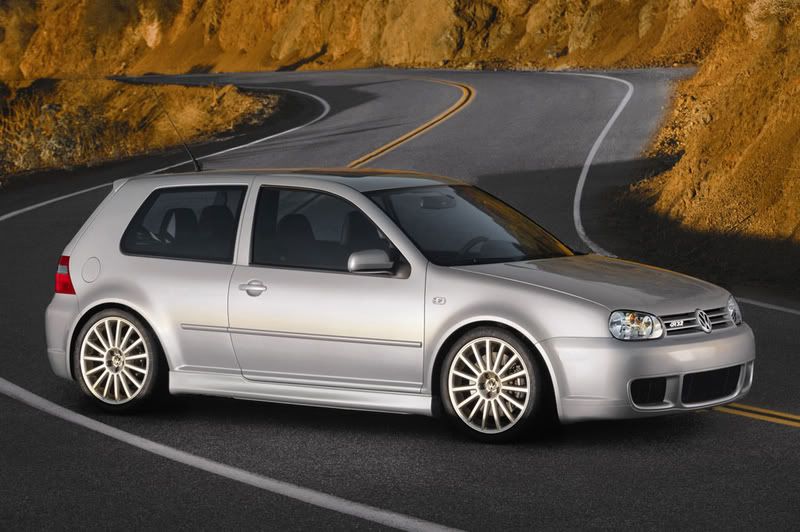 the last weekend of march of 2008 i purchased a reflex silver vw r32. 5,000 of the r32's were made and brought to the usa in 2004 only. this car sports a 3.2l v6 engine that produces 240hp. there's a unique awd system and 6 speeds shifted manually. there's ".:R" logos throughout the trim of the interior from seats to steering wheel. but then again, it's looks like a simple golf to your average joe. this is the car i currently drive and after more than a year, i'm not bored with it yet. i could easily spend $4,000 in upgrades and still have more to desire -but that goes for any car on my list.
why didn't the aston martin v12 vantage, lamborghini gallarto, ferrari enzo, etc make my list? because this is a chronological list of my dream cars, not fantasy cars. dreams can sometimes come true, but fantasy is opposite of reality. i'm no merriam webster, but i've only listed cars that were humanly possible to attain in my mind (to a degree).